Manhattan Beach: 3rd Quarter Home Sales
by Kaye Thomas Manhattan Beach Housing Inventory: Monthly Listings January-September 2014 When it comes to home p...
Beach Cities: All cash makes the difference
by Kaye Thomas If you don't read the Daily Breeze you likely missed this article about how cash ...
Manhattan Beach-Beach Cities: Foreclosure Bargains.. Too Good to be True?
by Kaye Thomas OK.. Confess.... Are you dreaming of finding a Walkstreet foreclosure for hundred...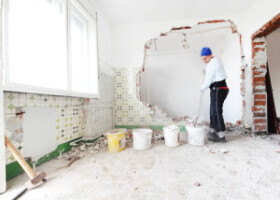 The 4 Challenges of Home Remodeling
by Kaye Thomas Finally, after  months of looking at homes in Manhattan Beach, Hermosa Beach, Re...