South Bay-Beach Cities: Memorial Day… Remember our soldiers
by Kaye Thomas Monday is  the Memorial Day holiday.. The actual date is May 30th,  but we now celebrate the day so everyone can ...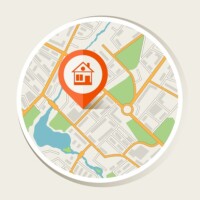 South Bay-Beach Cities: Why Location Trumps Everything!
by Kaye Thomas Anyone living in the South Bay-Beach Cities knows that the closer to the water,  the pricier the property.  Tak...
Manhattan Beach-Beach Cities: 5 Tips on Selling in a Seller Market
by Kaye Thomas 5 Tips for selling your home in a seller market.... Most buyers realize that buying in a seller's ...
Manahttan Beach-Beach Cities: Reverse Mortgages… good choice or bad?
by Kaye Thomas For the last month or so I've been planning to do a post on reverse mortgages.  A few days ago in th...