I am thinking about changing out my bathrooms and  found this article in Houzz on  remodeling tips for your bath useful.   My Mom is 94  and her husband is 88  so they need  a more friendly Senior  equipped bath. . Last year I remodeled my kitchen and found Houzz to be a great resource.  I ordered my hardware from them at a substantial savings over what I found locally.
I like Houzz as you can see so many finished projects.  The photos gave me some great ideas about the look I wanted when I remodeled my kitchen.  I found that I changed my mind about many things as I researched the project.  I know the same thing will happen as I contemplate changes to the  bathrooms.
One of the issues I am facing about remodeling the bathrooms is that I need to install a handicapped shower for my Mom as she finds it difficult to stand when she  showers.  That means I may be  removing the only tub in my house.  This could create a quandary for future resale. Although most people shower we all still like the idea of having a tub.   However the space is the only one that would suit the project I have in mind for my Mom.
This of course brings in other items that many people face as they age.  The bathroom can be a very dangerous place for people who are not as steady as they once were.  While newer grab bars don't have that hospital feel they are still grab bars. Door width may accommodate a walker but not a wheelchair. Many of the newer water saving toilets are quite low.  Most older folks need a higher seat as well as arms.
Flooring needs to be as slip proof as possible.  Corners should be rounded, cabinet pulls and door handles need to be user friendly for folks with arthritis.  The list of items you will need to consider seems endless.  The real trick is to make the bathroom inviting to all ages but safe for older folks.  As I said I am contemplating changes  so it may be a while before I actually start the project. I took 2 years to finally decide what I wanted to do in my kitchen.
In the meantime I have made many changes to the bath my folks use to make it senior friendly.  I have handrails on the toilet, a bathing chair in the existing shower and a handheld shower head.  I am making good use of portable grab bars that can be fixed in place where ever they are needed.
.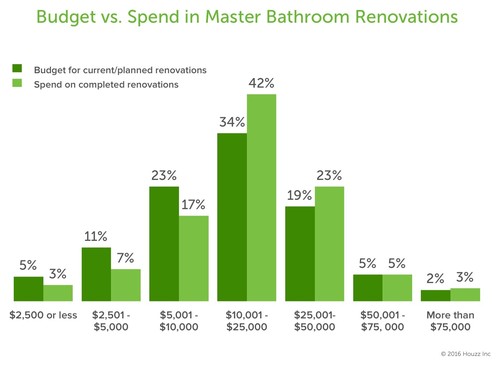 Have questions? Please feel free to call or e-mail me.