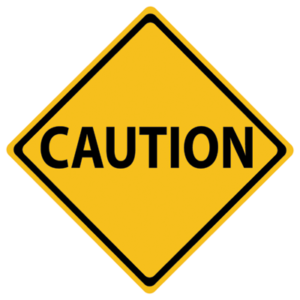 If you have been thinking it's time to sell your home, you're probably getting all kinds of advice from friends and family about how to do it. While they often have good intentions, some of the suggestions they provide can be downright harmful to you. Here's some home selling advice you might want to skip.
Wait until the market is better
Currently in the Beach Cities prices remain high Manhattan Beach, Hermosa Beach, Redondo Beach and El Segundo.  However prices in Manhattan Beach and Hermosa are seeing a slowing trend.   Inventory has increased in both cities which has allowed buyers to have more choice.  Prices are not going down but they are a not jumping up as fast as in previous years. .   In Redondo and El Segundo inventory remains low.  Prices are still moving upward as  the supply of available homes remains low.
  There are so many factors that play into the fluctuations of the housing market, it's often impossible to predict how your local market will be impacted in a few weeks or months. If you need or want to sell your home, there's no time like the present.
You don't need professional photos
Unless you are a professional photographer, you should not be relying on the photos you take to sell your home. Yes, the cameras on our smartphones are amazing – but there's a lot more to taking a great real estate photo than slapping a cool Instagram filter over it. Most people decide whether or not they want to see a property in person based on the photos in the listing. I  hire a professional to take both interior and exterior photos,  make videos, draw floor plans and set up brochures. Do yourself a favor and make sure the photos do your home justice.,
Don't sell your home in the winter or fall
While conventional wisdom dictates that the best time to sell your home is in the spring or summer, that doesn't mean those are the only times to sell. Yes, buyers with school age children are more likely to move when school is out of session. But what about the empty nesters? Or the couples without children? Or the single people looking to buy their first place? People who are relocating don't always have a choice about the perfect time to move.   The reality is there will always be people who are shopping for a home.
Price your home high
I'm  not sure of the logic of this, but some people might believe that pricing a home high gives buyers room to negotiate. Nothing could be further from the truth when it comes to selling your home.  If you price your home too high, many potential buyers will not even look at your home. . Price your home appropriately from the beginning. In our local Beach Cities market  homes  that are priced too high stay on the market longer and almost always wind up with one or more price reductions and a lower selling price. 
Don't make repairs – let the buyer do it
This is an okay strategy  if you are selling for land value.  Otherwise your best bet is to make the repairs that need to be made  before you list. Potential buyers will see the problems when they view your home, and they're more likely to offer you less than your asking price. You'll lose money in the end if you don't attend to those repairs first. Also it is always a good idea to have your home professionally cleaned.
Staging is worthless
Staging can often make the difference between a home selling quickly and staying around for a long time.  Staging doesn't necessarily mean using rented furniture .  A good stager will be able to use your things in ways that make your rooms stand out.  Staging is a way to show off your home's best side!
Have questions? Please feel free to call or e-mail me.