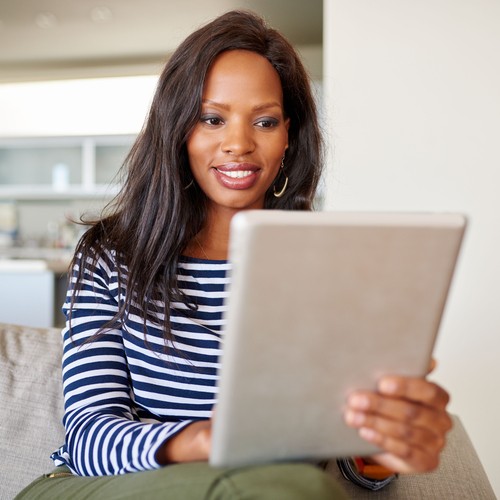 While there is nothing that equals seeing a new neighborhood in person, social media can be a great tool if in person browsing is not an option. Like it or not social media is a part of almost everyone's life.  Whether you are 15 or 85 most of us use some form of social media to check on our friends or family and see what is happening in their lives.  Social media has become an indispensable tool for keeping in touch with old friends, staying current with the news and enjoying the latest viral video.
  Using social media to learn about a neighborhood is a quick way to see what is happening in an area, If you're getting ready to relocate using social media can be a big help, In addition to seeing what folks are doing it is also a great way to check out a new neighborhood,  city or state.
Here's how you can use social media to help.you check out what is happening…
Facebook
Facebook makes it easy to find out all kinds of information about your new neighborhood. Simply type the name of the city or neighborhood into the search bar, and narrow the results by clicking "places" at the top. This will show you all the great restaurants, shops and other attractions that are popular in your new community. Facebook also has a feature called places where you can easily discover great places in every city.
Instagram
If you want to get a picture of how your new city or neighborhood looks, then Instagram is where you want to search. Type in the name of the city and click on "Places" in the top bar and the app will show public posts that have been geotagged with that location. You can also search for popular local spots to get a feel for the culture of the neighborhood.
Twitter
There are a couple of different ways you can use Twitter to find out more about a neighborhood. First, do a simple search for the name of the city or community. You can also search using popular hashtags for your city, which will show you all the posts tagged with that hashtag. If you want to take it a step further, you can use Twitter's Advanced Search, which allows you to search for posts that come from a given location. It's a great way to find out about what's trending in your new neighborhood. You may even discover some local blogs that are full of useful information.
Pinterest
Pinterest may be your go-to social media platform for recipes and decorating ideas, but you can also find out about a neighborhood using the app. By searching for your neighborhood or city, you'll find all the pins related to it. It's a great way to become familiar with local attractions, top destinations in the area, favorite restaurants and even local architecture. You can even start your own board on Pinterest to collect and save information about a neighborhood.
Yelp
Another great way to learn about a neighborhood is by searching for it on Yelp. Here you'll find not only reviews of local restaurants and bars, but also information about parks, public spaces and much more. Discover all the can't-miss places and see real pictures and reviews taken by locals. That way, on moving day you'll know just who to call to deliver a hot, delicious pizza to your new place.
You probably already spend a little time each day on social media catching up with friends, family, and the news. Why not spend some of that time researching your new home? By the time you arrive on moving day, you'll feel like you're already familiar with your surroundings and settling in will be that much easier.
Next Door:
This is a terrific app that allows neighbors to check on what's happening in a neighborhood. Let neighbors know if they see someone suspicious on a front porch taking a package. It is a terrific resource for people who are looking for a professional in the neighborhood. Or perhaps help a teen who is looking for a summer job.
Remember that Social Media, like photos and virtual tours is simply another tool in your house hunting kit.  Nothing can replace in person viewing of properties or neighborhoods.  That said if you can't visit in person use the tools that are available to see what different areas can offer. as you begin your search for a place to live.
Have questions? Please feel free to call or e-mail me.